Pat testing is available in London, surrounding counties and nationwide. All portable appliance tests are performed by qualified pat testers who have been CRB checked and hold a minimum 3 year experience in Pat Testing.
Simply fill the form for a no obligation quote and a detailed quote for your pat tests will be e-mailed back. Simply sign the returned form to confirm an order or call us to order over the phone.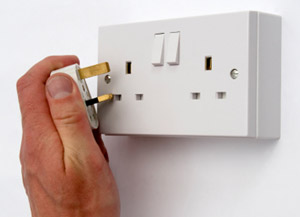 London PAT Testing
All 'PAT Testing' Services include rapid response in London area as well as:
Tests by qualified PAT testers
Provision of detailed test report
A test certificate
Complete visual & manual inspection
Insulation, leakage & continuity tests
FREE fuse rating & replacement check
FREE plug wiring correction & wired plugs
Detailed pat testing labels
Contact us today or call 020 77540057 for pat testing in london or anywhere in the UK or see our home page for latest deals.